In The New Place and Shallow-fry Marinated Prawns Recipe
July 01, 2008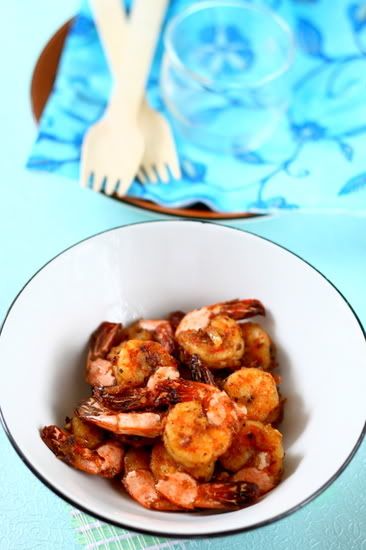 We had shifting to the north side of Goa, now we are staying here until end of August while waiting of ON season in Goa buzz again at the beginning of September.
Our previously resident is in the south of Goa the fact is about 1 ½ hrs driving by road to the North, since we both had being our self "moving company" wink, It was pretty exhausted for us doing packing and unpacking.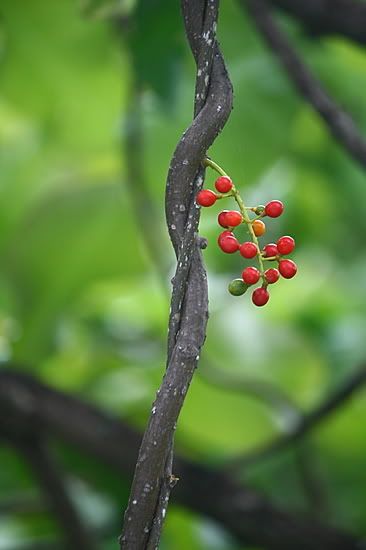 Now we are staying at one of the resort which where my Husband working **for free! its totally awesome, ha ha
We have got T1 studio type of villa which has one bed-room, living-room, kitchen and two balconies, then again, it is quite sufficient and comfy for both of us as we have to hang about during monsoon season.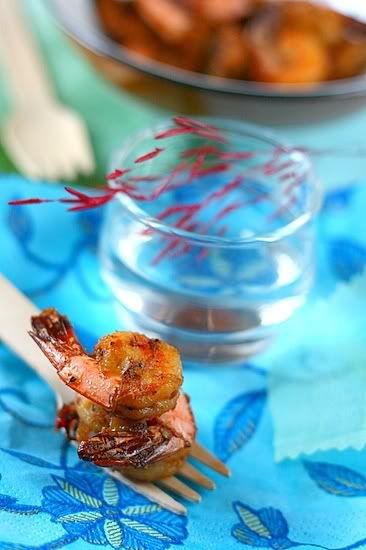 Yes! I know my Blog page was quite dull and boring during our move about, I really have no chance doing blogging, I was fall of sick because of tiredness, another issue was we had to set back our internet connections which from broad-band within in the high speed to a pretty tortoise speed, ha!

Now here I am, come into visible again and bring up for you one of dead-easy fried prawns recipe.

Prawns is one of tasty creatures, he he…don't you agree with me? Even though you just seasons them with sea salt and shallow-fry them, believe me! They are still in the delicious food zone *wink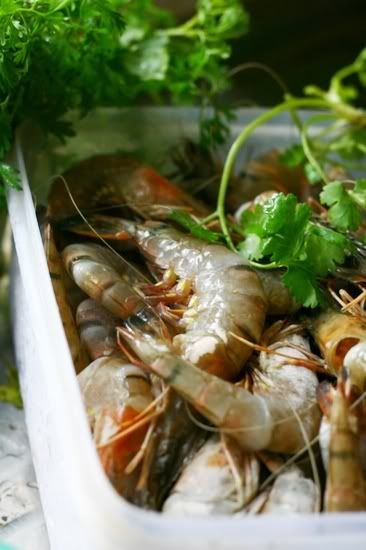 I used to make this recipe to go together with my belachan fried rice so instead of adding prawns into fried rice, I just make plain belachan fried rice then I process the prawns into this way as side dish. Belachan fried rice recipe here


Shallow-Fry Prawns marinated in garlic powder, ground black pepper seasons with rice wine


Ingredients

12 pieces tiger prawns
1 teaspoon garlic powder substitute fresh mince garlic
1 teaspoon ground black pepper
2 tablespoons rice wine (I used Hua Tiao Chiew cooking wine)
Sea salt
Oil for shallow-fry

Directions

Peel off the skin of prawns, remove the head, and devein--tail attached then clean well.
In the bowl marinate the prawns along with garlic powder, ground black pepper and sea salt let it stands about 15 minutes.
Heat up the skillet, once its heats up pour enough oil in use of shallow-fry
Add marinated prawns and then fry until reducing the juices (don't be so surprise as prawns it self going to produce the juices **you will see your shallow fry process quite watery, it is just typical)
After the juices are totally relieved, stir frequently to a almost crisp and then seasons with rice wine.
Continue to stir about 30 seconds then remove from the pan and serve.