Pin It Now!
I just filled two eye-catching glass glasses with Fresh Mint Tea from fresh mint springs, lump sugar and green tea as a base, it's aimed of Moroccan Mint Tea

Moroccan mint tea has become an almost sacred ceremony as the country national drink and according to the source that "The Moroccans enjoyed the medicinal qualities of mint and it grew in abundance in the country, so it was only fitting that they add fresh mint springs to this new tea drink to create Mint Tea"
Moroccans take so much pride in their tea, they often will be in competition with even their closest friends. The tea is then served in glass glasses that resemble American shot glasses. (By Mary Caliendo as tea editor)

The fact, its pretty refreshing of having fresh mint tea to comfort me of typing this post for Click event, theme July Coffee and Tea, host by Bee and Jai at Jugalbadi
Though the recipe is very simple yet becoming my favourite tea in the monsoon season **now in Goa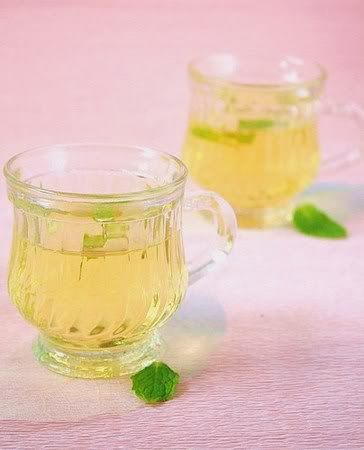 With Moroccan Mint Tea I will be one of the judges for Click event, July edition Coffee and Tea
Being a judge is a great chance to me and it will be my first experience judging the photography event which pretty nervy too me, and so, I will take this enormous opportunity to put up my self of learning a precious wisdom.

Thank You CLICK! Thank you Bee and Jai!