Appreciations my Thanks for CLICK and Yellow colour of HOPE for Bri
June 07, 2008
To begin my expression is not simple as I think before where in every time I particularly log in to Jugalbandi to checked out the result of kindly magnificent concept fundraiser for Bri
going on (Bri has choosen fight like hell of Cancer)

More about it click HERE

Unimaginably started from last night my broad-band **again was down! The fact as every monsoon season we used to have such this kind of matter.
We could not even opening any site at all until this morning as usual after I have done all my house works, I had tried my luck log into my blogger--it was react surprisingly as blogger giving the login-box, hmm seems our broad-band back to normal **again




It was about five comments written in the dashboard of thoughtful congratulations about I won my picture at CLICK May host by Jugalbandi --theme Beans and Lentils and one of them was Bee one of the brilliant host had dropped such a surprised as they have something for me at Jugalbandi, congrats!

I just wonder what is this all about…

"Oh! I won my Splatter Red-kidney Bean as First place Spectra and Winner Concept "
Thank you guys! Jugalbandi-Bee and Jai, I am so honoured **incomparable credit to me, I do appreciate your tough works.

To all judges of putting such a thrilling enthusiastic works, Thank you!

Finding la dolce vita, Whats For Lunch Honey, Gopal Seshardinathan, Evolving Tastes, Jugalbandi (host) Bee, Jugalbandi (host) Jai

All the winner are HERE, My entry is HERE

To be part of blogger in the blogosphere is enormous meaning to me and to be part of Click Yellow for Bri is amazing.

CLICK June 2008 special edition is honor for beautiful Briana Brownlow at Fig with Bri
Bee and Jai @Jugalbandi are organised a fundraiser helping Briana Brownlow, they are co-ordinate the effort through the magnificent team as exemplify LOVE-IN-ACTION

"I sincerely believed these team are truly angels which God have lend his hands through their hands to help each other, to help Bri"

You guys have put together an outstanding concept for Bri, God Bless!


My picture below is not my entry, its more to a bear of a resemblance to my Hope **big Hope for Bri "You are in my prayer"

I took this morning while Monsoon season overtaking until mid of September.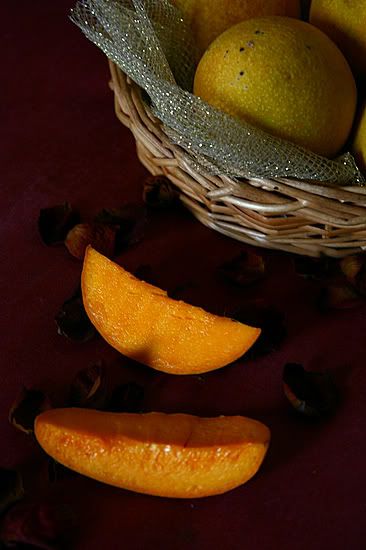 "Because Yellow is Colour of HOPE"
Yellow
is the happiest colour in the spectrum. It signifies hope and enlightenment. Though the work of the
LiveStrong Foundation
, it has also come to signify the fight against cancer.
To Contribute please Click HERE