Minestrone, Soup of the day!
May 02, 2008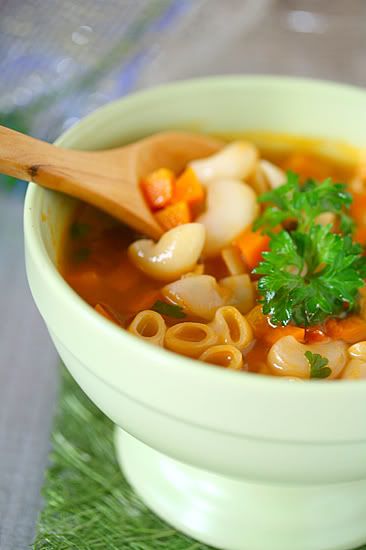 Nothing making me feels tone down except a bowl of soup at least it has to be in my list of our extensive meal--It must be fresh, cook it and serve! Don't let it stand out too long or you may not able to taste the freshness and the delicacy of the soup.
What special of having a soup of the day? The effect when I spoons it off to my mouth, it sounds good and enjoyment, ha ha can you picture that? Slurrrppp..!!!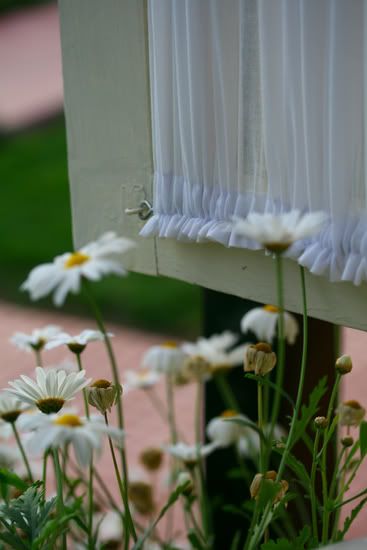 Like the other day when we had buffet dinner at one of five-star hotel in Ooty (south-India), it was my previous trip of last 15 days ago it's been wonderful experiences over there where I was in the 10.000 feet high above the sea level, incredible amazing!
No doubt when the five-star served such a drooling foods ever wanted and delicious array either, I had ready to get greedy of, as I prepared from the day we arrived at noon and got twinkle which somebody had told us that the hotel buffet definitely going to make us greedy even more, ha!




From continental to a typical south Indian dish--which one goes to impress? It indulged!!
Sat down and enjoy the atmosphere of the ball room which was set to an old British time, I feels like in another world of many centuries ago, unbelievable!
The foods really amaze me wow!! So many delicious foods were there comes with temptation spells. I don't want my eyes fools me around--I want a real taste spotting to release my starved and satisfactions. indeed!!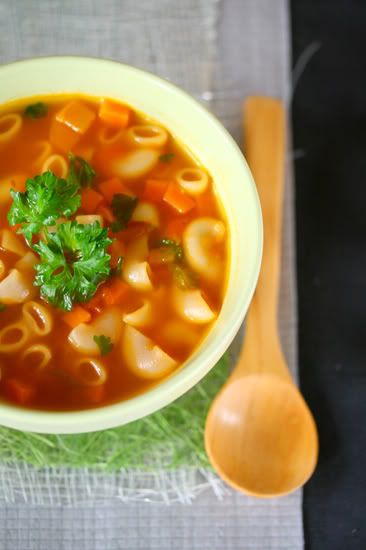 First, I decided to go for soup as my appetizing dish before jump to the next dish.
There were two different kind of soups for selections, "chicken in herbs soup" and the other one was "vegetable minestrone soup".
Both were pretty impressing as appetizing stuffs even flashed my hungriness, however minestrone soup was in my favourites as I really love it.

Today I have tried my way of minestrone soup, it is quite simple as I want it to be pure vegetable in herbs taste, I adapted from my Healthy gourmet cookbook which was previously purchase--don't be hesitate if you want to have some challenging experiment for your own soup of the day, like I did it so!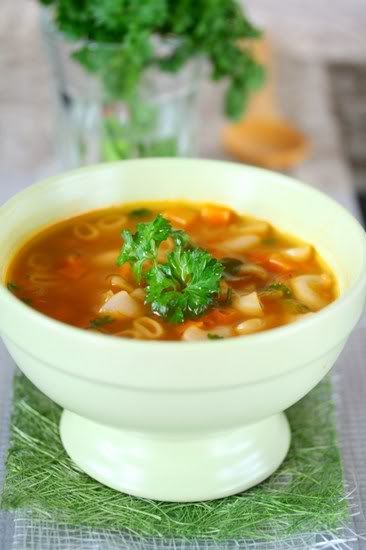 Minestrone soup

Ingredients

1lt of water
1 cup dried macaroni, soak in hot water to soften
3 fresh tomatoes
1 clove garlic, minced
2 springs celery stem and leaves, finely chopped
1 cup cubed carrots
1/2 teaspoon dried oregano
1/2 teaspoon dried basil
1 tablespoon of chopped parsley
Salt and pepper to taste


Directions

Boil the tomato for few minutes then remove the skin and discard the seeds, chopped them the blend to a puree.

In a large stock pot, add water to boil then add homemade tomato puree and bring to a boil.
Add garlic minced, celery continue to boil.
Add cubes of carrot, dried oregano, dried basil and salt and pepper to taste, cook for 15 minutes.
Add chopped parsley and cook another 2 minutes
Add macaroni before serve to avoid them over soften in the soup.

Notes:

You can serve with fresh parmesan cheese
You can substitute macaroni with penne pasta slices
Use fresh basil if it available to have authentic and aromatic minestrone soup