Guacamole A Dip From Avocado
April 15, 2008
I believe that everyone being recognize of Guacamole, yes! A Mexican style dip sauce made from ripe avocado originally from Mexico. It is quite well-known in all over the world but not in my world before, for me Guacamole was remain as a question named, even I didn't know how to pronounce it somewhat **Gua-Ka Mo-Li, this is the way to how pronounce, isn't it?

On the ball, I know how to pronounced after one of my hubby mate thought me, I feel like an alien just recently enter the world kitchen ha ha, anyway now I know how to make it, how the taste is (forgive me if my one is simple style, perhaps) and the most essential part is how to pronounce it **Gua-Ka-Mo-Li, since then Guacamole isn't remain as curious Mexican style dipping sauce anymore, *wink.
At the other day I was watching Travel and Living when mexico city as a destinations degree, it shown me what the basic guacamole ingredients are including how to make it too, honestly it was pretty easy and appropriate to my skill, he he..
Therefore I decided to make my own since I have 2 ripe avocados, limited editions green chilli and fresh lime which was given by one of my friend who has vegetables farm and a packet of imported tortillas chips which is very difficult to get in here, I think those are major ingredients to sustain my curious snack and there is no reason that I have put on hold as guacamole looks so tempting on TV. Hmmm… It comes very nice though and yummy too…let see whether next week avocados are still available in the market, then I will make it to be a dip to my other half of tortillas chips which still remain in the fridge.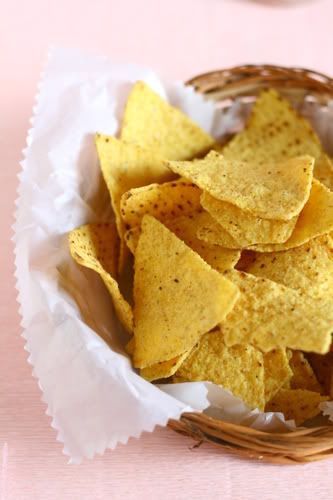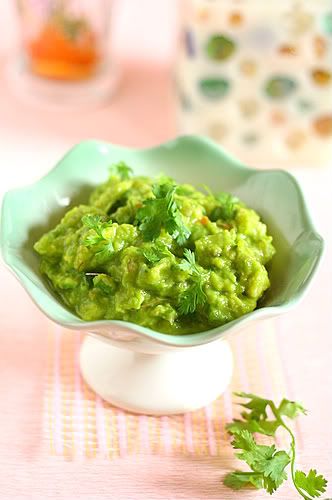 In my way (Indonesian) I used to make ripe avocado as avocado juice drizzle with yummy chocolate syrup or as kind of dessert to be supporting well balance ingredient to an "Es campur Surabaya" (Surabaya-East Java style mix fruits ice serving in a bowl with crush ice) this is suitable for summer time, or other than that knowing as fresh avocado salad add some ice berg, mango or orange but not as spicy dipping sauce serve with tortilla chips, seems someone has to give it a try, I did!! Yummy…I like



Does Guacamole is good to have?

According to the information which I have short cut it out and give a simple conclusion, that the basic ingredients are very good for you.
Avocado has good oil and vitamin E which is the oils helps your body process the E and it has some vitamin C too, I believe.
Lime is containing primary of vitamin C, Onions are good for the heart.
Coriander leaves is containing vitamin A and C and a good source of dietary fibber.
So as long as you're not messing it up by adding refined sugar or any other harmful ingredients, Guacamole is very good for you and yummy too!

Guacamole serve with Tortilla chips
Ingredients
1 ripe avocado
½ red onion, finely chopped
1 tablespoon cilantro, finely chopped
1 green chilli, deseeded-finely chopped
½ of fresh lime juice
½ teaspoon coarse salt
Method
Halve the avocado, remove the seed then scoop out the avocado from the skin and put in a mixing bowl.
Using a fork, mash the avocado add chopped onion, chopped green chilli, cilantro, salt and juice of half fresh lime, garnish with cilantro.
Transfers in a small serving bowl--serve with tortillas chips.
Serve chill even better.